Your HVAC system is a major investment. Not only does the HVAC system keep your family comfortable all year round, but it can be expensive to repair or replace. An inefficient heating and cooling system can also cause your utility bills to soar, which is why it's important to keep your heating, ventilation, and air conditioning equipment in tip-top shape. It can be difficult and expensive to maintain a HVAC system on your own, so look into a maintenance plan with your local Murfreesboro HVAC company . Here's a look at the benefits of an HVAC maintenance plan with a professional heating and cooling company.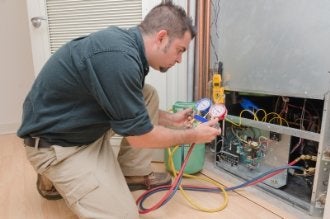 Longer Equipment Life
Semi-annual inspections and professional cleanings ensure your HVAC system is running properly. Regular maintenance and service can also extend the life of your heating and cooling equipment by reducing system strain and fixing minor problems before they cause major damage.
Lower Utility Bills
Studies show that with regular tune-ups and maintenance, heating and cooling units will maintain up to 95% of their original efficiency longer than units that are ignored and ill-maintained. By keeping your HVAC system clean and problem-free, you can expect significant energy savings over the life of your heating and cooling equipment.
Discounts on Parts and Labor
A maintenance plan with an HVAC company in Murfreesboro includes considerable discounts on parts and labor. When major air conditioner or furnace repairs are required, having a maintenance plan can save you hundreds of dollars or more on your repair bill.
Priority Service
Another benefit of holding a maintenance plan with a local HVAC company is that you will receive priority service. Should you ever have an emergency with your heating or cooling equipment, you won't have to wait for days for someone to come out and fix your problem. Most times you'll receive same-day service any time of the year as long as you have an active maintenance plan.