Furnace and Heating System Repair & Maintenance in Murfreesboro, TN
Regular Maintenance Helps You Save Money on Repairs
Why Work with Quality Heating & Air
When the weather turns cold, you rely on your heating system to maintain indoor comfort. A poorly-functioning or inoperative furnace will cause stress and discomfort, while the price of regular heater maintenance is well worth the money you will save on furnace repair. Contact Quality Heating & Air LLC today if you need help with heater replacement in Murfreesboro—we offer fair prices and optional financing through Tennessee Valley Authority for qualified contractor members. We also have commercial heating for businesses who want to keep their customers and employees comfortable.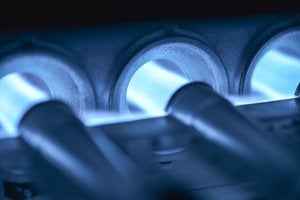 Signs Your Furnace Needs Repairs
Even a well-maintained furnace may need repair from time to time to keep your Murfreesboro home warm and comfortable in the winter. Knowing when you need furnace repair can help you to seek prompt HVAC services, rather than allowing a problem to persist and cause further damage.
While you can't expect your furnace to operate silently, loud or disturbing noises indicate the need for furnace installation or repair. The most common cause of furnace noises are ignition problems, failing components, and loose belts.
If you've noticed that your heating bills are higher than usual—and continuing to rise—it's time to have your furnace inspected by a heater technician. A furnace that is in need of repairs won't operate efficiently, raising the cost of heating your home or business.
A furnace that struggles to turn on or stay on isn't working as it should to provide the heating you need. If you notice your furnace overworking with little result, contact your HVAC contractor for an inspection.
Condensation on the interior of your windows could be due to numerous factors, one of which may be a problem with your central heating. Have your furnace checked out by heating contractors to determine if it could be responsible for this issue.
The Steps of Furnace Maintenance
Regular HVAC maintenance is the key to staving off furnace repair and prolonging the lifetime of your HVAC equipment. Quality Heating & Air LLC offers both residential and commercial HVAC maintenance plans for as little as $9.83 per system per month. Call us at (615) 895-8667 to schedule your next heating services visit in Murfreesboro.
Change your furnace filter every 30-90 days, depending on the type of filtration system you use. A clean filter will keep your furnace clean as well, reducing dirt and dust buildup that can affect the system's performance.
Keep the area around your furnace clear. This will prevent items from accidentally falling against it and causing damage.
Have your furnace tuned up by heating contractors in the fall before you turn on your central heating. Regular servicing will ensure your energy-efficient heating is clean and in proper working condition; any parts that are beginning to fail can be replaced before they become an issue or cause a complete breakdown.
When you choose to work with our team, you won't regret it:
We have been in the industry for more than a decade and have 20 years of experience we can draw upon.
We have been voted the "Favorite Heating and Air Company of Rutherford County" by Ruthie Awards three years in a row.
We get your job done right the first time and strive to get the repairs completed with minimal disruption to your family or business as possible.
To learn more about our company and to tell us about the specific Murfreesboro heater repair maintenance problems you are experiencing, contact our office now at (615) 895-8667! Receive a free estimate on a new heater installation or other HVAC installation directly from our owner today!