The days are getting shorter, the leaves are changing colors, and the nights are getting colder—that means winter is just around the corner. As temperatures drop, you should make sure that your furnace is up to task for the upcoming heating season. If you hear strange sounds, smell anything out of the usual, or find that your furnace just doesn't want to work, contact Quality Heating & Air to get your furnace in shape before you feel the real sting of a winter night without heat.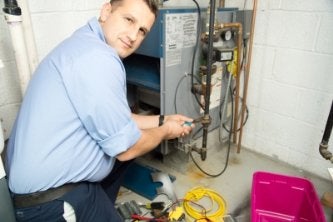 Quality Heating & Air has been one of the leading furnace repair companies in Murfreesboro for more
than a decade. Named the "Favorite Heating and Air Company of Rutherford County" by the Ruthie Awards three years in a row, Quality Heating & Air provides quality repairs you can count on. The company's owner does all estimates himself, and flat rate pricing means you'll know the exact price before the work begins. You can also count on Quality Heating & Air for ductwork cleaning and repairs, water heater service, maintenance plans, and more.