Ductwork plays an important role in heating and cooling your home or business. Dirty air ducts might not seem like a big deal, but they can affect your health, comfort, and the cost of using your furnace and air conditioner. The good news is that you can hire a duct cleaning company in Murfreesboro to keep your ductwork in tip-top shape. Here is a look at the process of air duct cleaning and the benefits of having your ductwork professionally cleaned.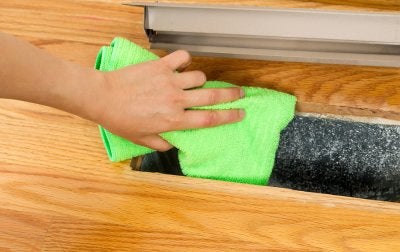 The Air Duct Cleaning Process
If you choose to have your ducts cleaned, there are a few things you should expect from the service provider. For example, the technician should inspect the ductwork before cleaning to be sure that there are no asbestos-containing materials in the heating and cooling system. High-efficiency vacuuming equipment should be used to exhaust particles outside of the home. Care should be taken to protect carpet and household furnishings during cleaning, as well as the duct surfaces and HVAC equipment.
Benefits of Clean Air Ducts
The number one benefit of clean air ducts is cleaner indoor air. Dirt, dust, animal dander, pollen, and mold spores are just a few of the allergens and irritants that can blow from your vents every time your heater or air conditioner clicks on. Another benefit of duct cleaning is that your heating and cooling equipment will work more efficiently, which means lower utility bills. A duct cleaning can even prolong the life of your HVAC units, helping you save money on HVAV repair and replacement costs over the long run.
Signs Your Air Ducts are Dirty
While air ducts should be cleaned as part of your annual home maintenance routine, there are a few factors that may indicate a strong need for duct cleaning. If you notice substantial visible mold growth inside surface ducts or on your heating and cooling system, contact your Murfreesboro HVAC company and schedule a duct cleaning. You should also consider a duct cleaning if your air filters are getting clogged with dirt and debris in only a month or two.