Your Murfreesboro cooling system may encounter different problems over its lifetime, and many of those problems are easily prevented. Poor air flow and faulty thermostats are among the most common problems air conditioning contractors see. You can prevent these common problems with routine maintenance and attention from you and your contractors. Let's take a closer look at how you can prevent these air conditioning problems.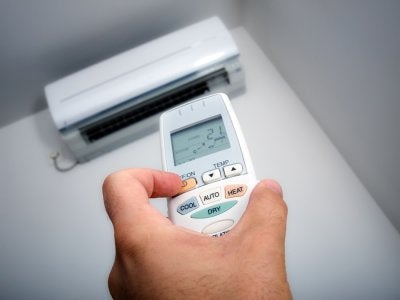 Low Refrigerant
A cooling system that is low on refrigerant presents a potentially dangerous situation. Many cooling systems still require Freon to cool the air, but Freon is scheduled to be banned and removed from all systems by the year 2020. Freon is dangerous to the environment, and it presents health concerns to people and animals who touch or breathe the chemical. If you notice a leak near your cooling system, then call an air conditioning expert right away to inspect the hoses and Freon supply.
Poor Air Flow
There are many reasons you may experience poor air flow, and many of these reasons can be prevented with routine maintenance. Your cooling system may have poor air flow due to blocked or clogged registers and vents. Ensure these areas are free of obstructions, dust, and debris. Your air filters may also be clogged and in need of replacing. Change the air filters to your heating and cooling systems every 3 months during spring and fall and every month during the summer and winter months. This routine change will also keep your air free of dust, pollen, and allergens.
Faulty Thermostat
A thermostat may appear to be faulty or have issues for several reasons, such as a wiring problem. You may detect a possible thermostat issue if your cooling system behaves erratically or never shuts off. Examine the location of your thermostat and its surroundings. Remove any lamps or heated objects that might be misleading the temperature readings. If your system continues to run oddly, then consider updating the thermostat and calling your air conditioning contractor to run a diagnostic.