Are you thinking of hiring a service for HVAC maintenance near Murfreesboro ? Your HVAC system is an integral part of your home, and it is important that it stays well-maintained in order to avoid costly repairs. Whether you need AC installation or duct cleaning, an HVAC company can ensure that your system is functioning properly. Read on for some tips that will help you choose the best HVAC company in your area.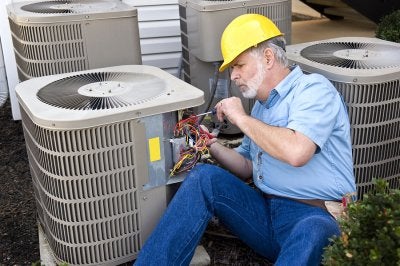 Find a Recommendation
A positive recommendation is often the way to go when it comes to hiring maintenance services, and HVAC maintenance is no exception. Ask your friends, family, and neighbors about their experience with HVAC companies in your area. You're bound to hear about some of the best—and worst—services. Make a list of the companies that rendered positive results, and use this as the foundation for your search.
Check Prices
The prices of an HVAC company's services can tell you a lot about their quality. Of course, it's important that the prices meet your budget. However, beware of services that are surprisingly cheap. Cheap HVAC services may cut corners, meaning you'll have to hire a more qualified technician in the future and pay twice for your repairs. When it comes to work being done on your home, it's better to choose a company that hires qualified technicians and pays them well, rather than going for the cheapest option.
Verify Experience
Don't let an inexperienced contractor handle your expensive HVAC system. Instead, find an HVAC company with several years of experience in the industry. A well-established company should provide you with plenty of confidence that they will do the job appropriately. If the company's employees seem unprepared or unprofessional, don't hesitate to move on to another candidate.
Go for Flat-Rate Pricing
The best HVAC companies utilize upfront, flat-rate pricing. This helps ensure that all customers are paying the same rates for the same services. It also means that you won't be paying the company more if its employees work at a slower pace.