Increasing your comfort at home doesn't have to come at the expense of higher utility bills. In fact, you can make your home more comfortable and energy efficient at the same time! An HVAC company serving Murfreesboro and Rutherford County can be a valuable resource in making your home comfortable and energy efficient. Here's how:
HVAC Maintenance and Repairs
Your HVAC system is one of the biggest energy consumers in your home. While furnaces and air conditioners are expected to lose their efficiency over time, poor maintenance and neglect can cause HVAC equipment to waste more energy than usual. By having a heating and cooling company maintain your HVAC system, you will be able to maintain the ideal indoor temperature all year long while at the same time minimizing energy waste by keeping your HVAC equipment in tip-top shape.
Attic Insulation and Duct Sealing
If air is lost via damaged ducts or poor insulation, you HVAC system must work harder to replace it, raising the cost of maintaining a comfortable indoor environment. Your Murfreesboro HVAC contractor can improve the overall energy efficiency of your home by more than 40% by addressing leaky ducts and inadequate insulation. Duct sealing may also improve the air quality inside your home, which can reduce indoor allergies and asthma symptoms.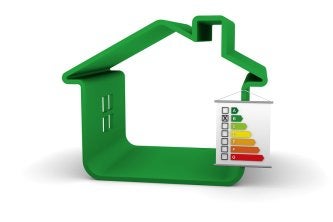 Water Heater Maintenance and Repairs
You can't talk about comfort without mentioning your water heater. Without a well-operating water heater, you won't get to enjoy the luxury and convenience of hot water on tap. Maintaining your water heater will also help prevent premature efficiency losses, which can end up saving you hundreds of dollars or more in energy costs over the life of your water heater. Professional inspection can also reveal whether it's time to replace your water heater with a new, more energy-efficient model.