There are quite a few occasions that might call for a new air conditioning installation in Murfreesboro. No matter why you decide to upgrade to a new unit, make sure you work with air conditioning experts so that the installation job is done right. A new AC might be the right choice if your current unit is dropping inefficiency or malfunctioning, or even if you moved your family to a bigger house and need a bigger unit. Continue if you're wondering if it's time for a new air conditioner.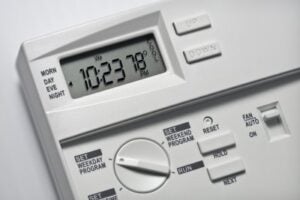 You Need More Efficiency
Since it's your comfort and expenses on the line, it's ultimately up to you whether it's time for a new air conditioner. Many people decide to switch to a new cooling system when they realize that their old unit is no longer using its energy as efficiently as it should. When you have the professionals come over for a new air conditioning installation, you can expect a substantial boost to your home's overall efficiency. Heating and cooling costs add up quickly, and a new unit can offer welcome relief for your finances.
Your AC Keeps Malfunctioning
Old air conditioners are not necessarily known for their resiliency, so you shouldn't get too attached to an old cooling system. Air conditioner replacement is part of life, and it comes with advantages that will make you forget all about your previous unit. If your unit keeps breaking down, it's most likely time for a replacement. These breakdowns will just keep costing you money, but you probably won't get too much return on investment. In this case, it's best to talk to the air conditioning experts about a new appliance.
You've Moved to a Bigger House
Moving to a new house is exciting, especially when you're moving to a bigger space than you're used to. If your new home is bigger than your old one, you might need a more powerful air conditioner. Compare the sizes of the 2 homes to see if you'll need to upgrade to make the most of your move.