A quality cooling or heating installation in Murfreesboro will make your home substantially more comfortable and efficient, but not everyone is prepared to spend the money to outright buy the necessary appliance. If you're unsure of how you will pay for your heating system , you can feel free to talk to the team at Quality Heating & Air. We can help you figure out how to finance your new system. From TVA Energy Right to GEO Smart, there are a few options to choose from if you want to make your home as livable as possible without draining your bank account. Read ahead for a look at financing offers through Quality Heating & Air.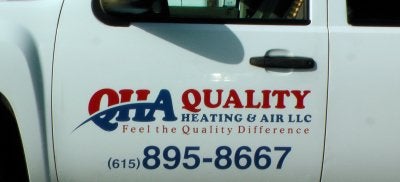 Determining How to Pay
If you set out to buy a heating system but you realize that the costs are adding up quicker than you expected, you shouldn't feel like you're completely out of luck. At Quality Heating & Air, we are happy to help you find the right type of payment plan for your needs. Our team of professionals can help ensure that you get the heating system that you need for your home and family under payment conditions that work for both sides.
TVA Energy Right
There a few different ways to go about financing your new heating system, and the TVA Energy Right loan program may be among the most desirable. This type of financing plan affords you fixed rate loan terms for a full decade, and you can finance up to 15,000 dollars. Your TVA Energy Right agreement can also handle installation costs. You can typically find out if you're approved for this type of loan in a half hour or less, which is great if you are in a rush to get your heating system installed in your home.
GEO Smart
Sometimes you just can't wait to get your new heating system installed, and the GEO Smart program is sensitive to your urgency. This program will also offer you a few different options, and you'll just need to provide some basic information. Then you can benefit from low rates, professional expertise, and unsecured loans.