The last thing any homeowner wants to confront on a hot day is a problem with his or her air conditioner. If you experience a mishap with your cooling system in Murfreesboro, call an expert for repairs right away. The longer you ignore an issue with your AC, the more extensive the damage is likely to be. Here is a look at some of the most common issues that tend to happen with air conditioners.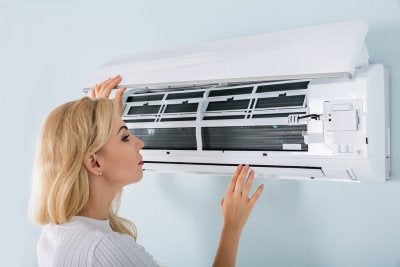 Leaking Refrigerant
Refrigerant is an essential component in air conditioning systems. It is responsible for cooling the air that keeps your home comfortable. In most cases, if your air conditioner is low on refrigerant, it is because there is a leak in the system. Your air conditioning repair expert can locate the cause of the problem and fix any leak that is impacting your system's functionality. Keeping your refrigerant at just the right level, according the manufacturer's specifications, will ensure that your AC is working as efficiently as possible.
Malfunctioning Outdoor Fan
If the outdoor fan malfunctions on your air conditioning system, then it could lead to serious internal damage. The fan takes heat from inside your home and blows it outside. If this process doesn't happen because the fan is not working, the compressor can become overheated. An overheated compressor can trip the safety overload or it can cause internal damage that may lead to the need for air conditioner replacement.
Failing Electric Control
Electric control failures can create several problems for your air conditioning. If the unit turns off and on repeatedly, it can cause components, like the fan and compressor, to wear out. Wire corrosion can also damage the system. If you suspect you have a problem with your air conditioning electrical control, call a repair expert out for repairs. Attempting to repair any part of the electrical system yourself can not only put your AC at risk but could also be dangerous.