If your air conditioner is acting up, how do you know that the time is right to replace it? Although the prospect of replacing your air conditioner might not initially be appealing, sometimes getting a new unit makes more financial sense than making more repairs. If you're weighing the idea of new air conditioning installation in Murfreesboro , here are some signs that now is the right time.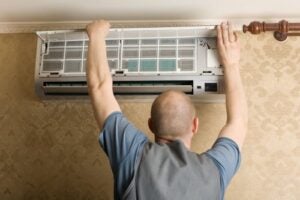 Your AC bills are going sky-high.
When your energy bills suddenly spike, it is often a sign that something is wrong with your cooling system. You may have a serious issue with the system that needs to be addressed, or your unit could just be so old that it is no longer efficient. Over time, all ACs will eventually lose efficiency, even with regular maintenance. Energy bills that suddenly increase are almost always a red flag of something, so have an expert come out and evaluate your system so that he or she can recommend the right next steps. If your system is not efficient, investing in a new one could save you money in the long run.
You are constantly making repairs.
It's natural to need air conditioning repairs periodically, but if you feel like you've got your AC repair service on speed dial, it could be time to replace your system. The cost of making repeated repairs could outweigh the cost of replacing it. Likewise, even if the repair costs are minimal, when breakdowns happen repeatedly, making repairs is merely postponing the inevitable. Save time and money and invest in a new AC now.
Your repair bill is higher than you anticipated.
Sometimes, the cost of repairing your air conditioner could be so high that replacing it is a better deal. For repair bills that are more than half the price of a new unit, ask your AC expert for advice. Often, if your system is more than 10 years old, it could be smarter to replace the system than to pay for a costly repair.