The last thing you want to discover in the middle of winter is that you need a new furnace. By paying attention to the warning signs of problems with your furnace, you may be able to realize that it's time for a replacement before you need emergency service. Make sure your heating system in Murfreesboro is ready for winter by keeping an eye out for these signs of a furnace failure.
Your pilot light is yellow.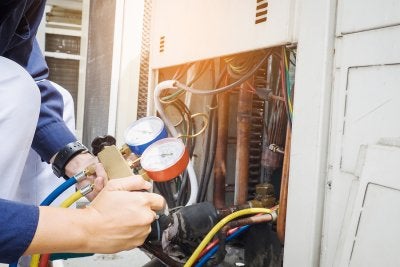 A yellow pilot light is not just a sign that your furnace is failing—it could also be a sign of an emergency for your family. A pilot light on a furnace that is operating as it should will be blue. A yellow light could indicate that you have a carbon monoxide leak. If you see a yellow light, get out of the house and call your heating experts right away. Additional signs of a carbon monoxide leak include a rotten egg smell and condensation or rust around your furnace.
Your heating bills are soaring.
A sudden increase in heating bills is a sign that your furnace is not working as efficiently as it used to. This could be the result of a minor issue that can easily be repaired, or it could be the sign of a major furnace failure that requires replacement. Take action quickly if your heating bill suddenly seems to be more than it should be, so you can avoid overpaying for energy costs associated with an inefficient system.
The air coming out of the heating system is cold.
If the air feels cold when your heat comes on, your furnace is to blame. The same applies if your air doesn't feel as warm as it used to, or if no air comes out at all when you turn on your heating. Cold air is always a sign of a serious furnace problem, so make an appointment for an inspection as soon as possible.